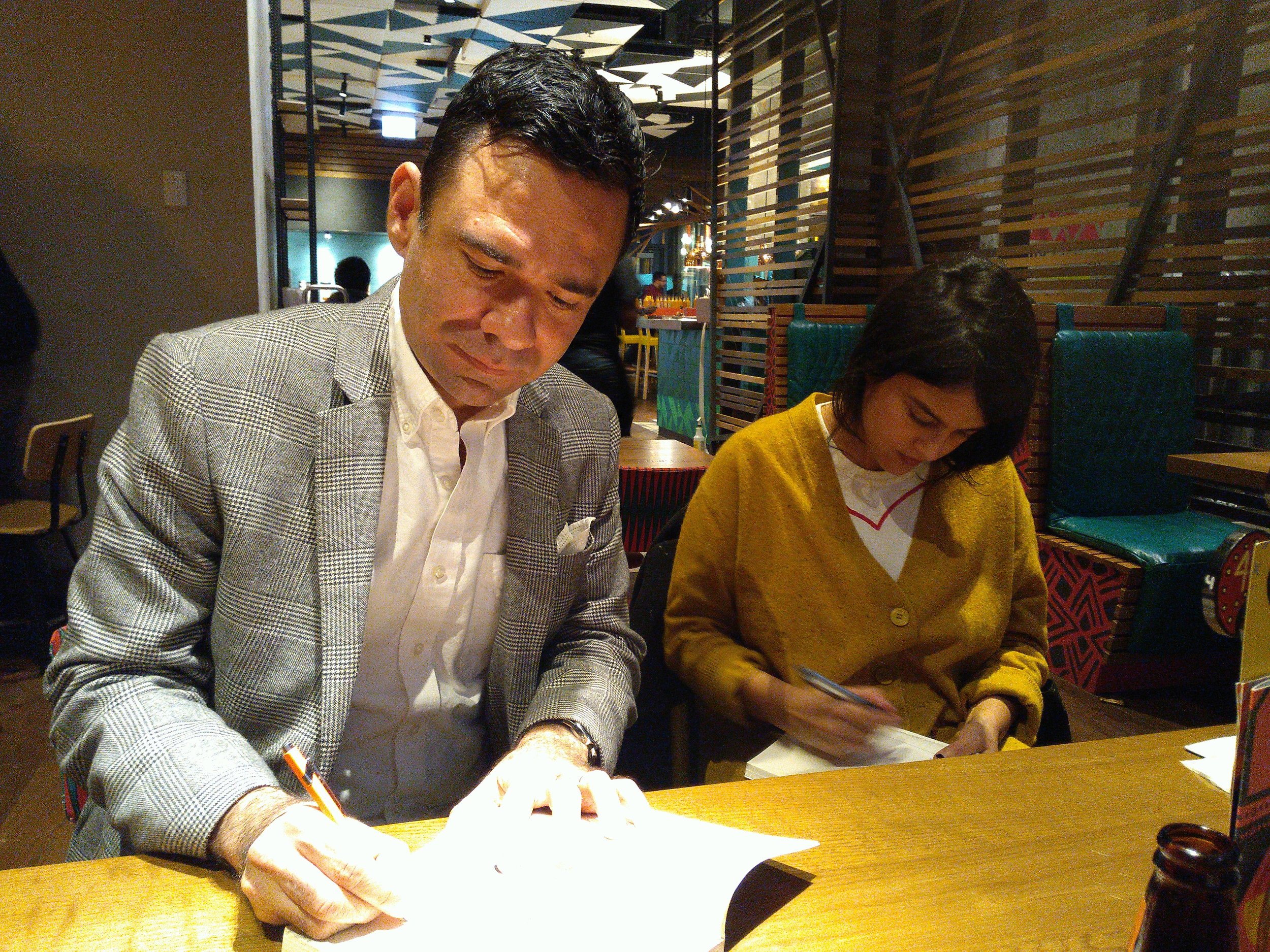 MAKE Literary Productions Year in Review
WE'VE HAD A PRETTY GOOD YEAR. YOU KNOW, ALL THINGS CONSIDERED.
We shared Chicago art and literature with Mexico City. In February 2017, the 2016-17 Lit & Luz cohort traveled to Mexico City together to present readings, art talks, and re-stage the Live Show at Museo Tamayo with their Mexico City-based collaborators.
We released A BOOK! At a BBQ! In partnership with indie superstars Featherproof Books, we published the gorgeous anthology MAKE X: A Decade of Literary Art.
Over the summer, we hustled at book fairs and poured over pages in preparation for MAKE #17 "Belonging."
June 2017, the collaborations for Lit & Luz Festival 2017 began and concluded in October with a weeklong festival attended by over 600 people!
And now, like right now, we're sending MAKE #17 to print.
We appreciate your contributions so very much and truly wouldn't have made it to our second decade without you.
WE'VE GOT BIG PLANS FOR 2018.
Produce the Lit & Luz Festival in Mexico City February 2018 with Chicagoans Nate Marshall, Coya Paz, Erika L. Sánchez, Danny Giles, and Selina Trepp. These events cap the remarkable cultural exchange that began June 2107.
Re-design makemag.com and begin a comprehensive archive of all past issues, as well as feature new content regularly.
Present the 5th annual Lit & Luz Festival throughout Chicago October 21-25 at favorite and untapped venues with a brand new cohort of participants.
Produce a Lit & Luz gallery show in collaboration with Sector 2337
Publish MAKE #18!
Some other stuff that we can't share just yet...