Yvette Mayora and Erika L. Sánchez In conversation
In this exclusive interview, artist and 2019 Chicago Lit & Luz participant Yvette Mayorga discusses her work with author and Lit & Luz '17-18 alum Erika L. Sánchez.
an excerpt of verónica gerber bicecci's EMPTY SET
Visual artist and award-winning author Verónica Gerber Bicecci's stunning novel follows a young protagonist as she grapples with heartbreak and loss. Translated from the Spanish by Christina MacSweeney.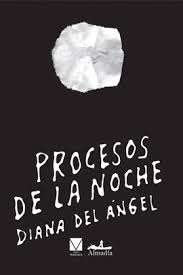 On diana del Ángel's procesos de la noche
"On the surface Diana del Ángel's Procesos de la noche is the story of a family in the pursuit of truth."